Management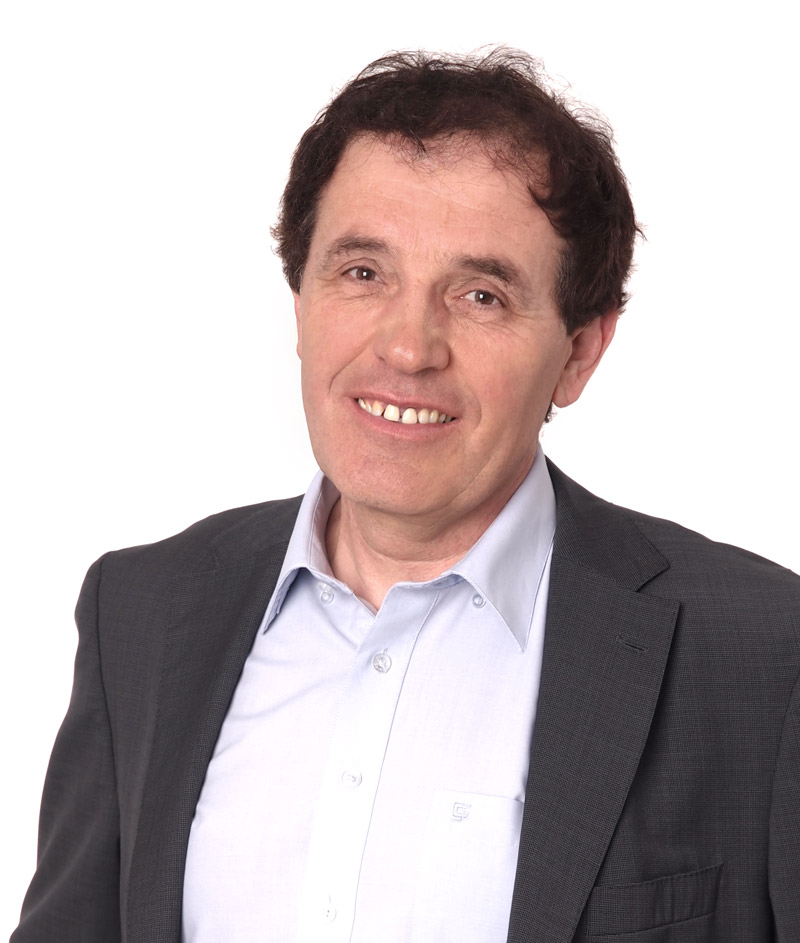 Gustav Bruckner, founder and owner of OTIS Consulting
In 1973, when Gustav Bruckner was a student at the High School of Informatics in Braşov/Romania, IT specialists still used punch cards in their work. Around the same time, Intel manufactured its first commercial microprocessor, and Telefunken brought the TR 440 computer to market.
After completing his studies, Gustav Bruckner worked at the Department of Forestry of the Ludwig Maximilians University in Munich, setting up the computer system. From there, he moved to a notable software company of the time, also in Munich. There, on the first Sinix computers manufactured by Siemens, he programmed, in C, software for warehouse management and staff timesheet recording.
The next stage in his professional life began in 1995, at the American consulting and services company CSC, in the field of telecommunications.  He initially participated in the development of the Mediation Device section, and later implemented and managed a 24/7 support centre with 25 employees for customers in Asia, the Gulf Region and Eastern Europe. Afterwards, the future founder of OTIS Consulting took responsibility for two large telecom projects in the Philippines.
From 1999 onwards, still with CSC, he was the leader of a project to develop the billing system for an important mobile telephony company in Romania. Appointed to deal with Y2K, he was responsible for the changes of the IT systems – both within his own company and in the customers' software – that were needed to ensure a smooth transition to the 2000s. In the spirit of the New Economy, TelesensKSCL took over CSC Business Unit, only to announce its insolvency proceedings one year later. At that time, Gustav Bruckner was manager of Partner Sales for Central and Eastern Europe.
His knowledge of the IT and telecommunications industry, as well as his international experience, particularly concerning Eastern Europe and Romania, led to the establishment of OTIS Consulting at the end of 2003. The consulting and services company supports cooperation between commercial companies and IT Specialists from Europe and Romania, to the benefit of all parties involved.
Also, in recent years, Gustav Bruckner has established several companies and has provided assistance to a significant number of customers for the setting up of firms in Romania: an American multinational for consulting services, a medium-sized German enterprise in the marketing and payments sector, as well as a logistics service provider.
In 2006, together with a business partner, he established BRUSCH SRL in Sibiu, Romania, a company which now has 50 employees and which aims to develop IT sourcing in Europe and in Romania. Since his withdrawal from the position of Operations Administrator within BRUSCH in July 2015, Gustav Bruckner has once again dedicated himself to developing the complete palette of services offered by OTIS Consulting.
Werner Bruckner, Sales, Marketing & Communication Director
Since April 2016, Werner Bruckner has been consolidating the Marketing and distribution department of OTIS Consulting. The marketing and communication expert has redefined the profile of the consulting and services company, addressing medium-sized businesses more specifically. This is because information technology very efficiently supports the business of these enterprises, however, they are often impeded in their daily activity by technological, financial or staff-related issues.
Previously, Werner Bruckner worked as a journalist and communication consultant for two decades, in the sector of information technology and communication. He has contacts to a series of companies and market leaders in the field of IT, and he has written about numerous applications, technologies and trends in the world of IT and telecommunications. After the hype of the new market, Werner Bruckner has taken an increasing interest in IoT (Internet of Things) and Industry 4.0.
In addition to his natural science degree, for which he studied in Munich and Tübingen, in 1993 he was awarded a degree in media sciences and communication.  After that, he was active within various advertising and communication agencies in the area marketing–communication–sales. His particular strong point is the drawing up of strategic and conceptual roadmaps.
In addition to the studies in nature sciences, which he completed at München and Tübingen, he was awarded a degree in media sciences and communication in 1993.  After that, he activated within various advertising and communication agencies along the lines of marketing-communication-sales. His strong point is particularly represented by the drawing up of strategic and conceptual roadmaps.